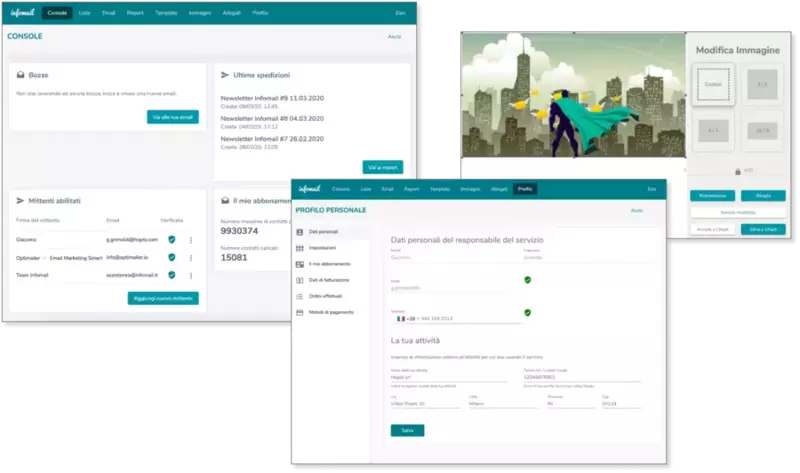 Learn about the features of Infomail, the cloud email marketing platform that helps companies, start-ups, government agencies and nonprofits communicate easily and quickly with their users.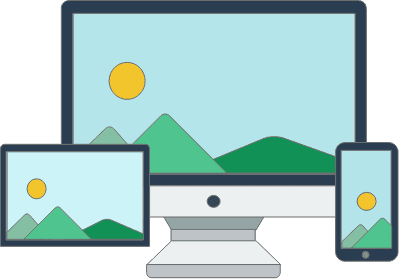 Send responsive emails and newsletters for smartphones, tablets and PCs
Infomail's drag-and-drop editor is perfect for making all your emails and newsletters quickly, easily and wizardily so that they display perfectly on your users' screens.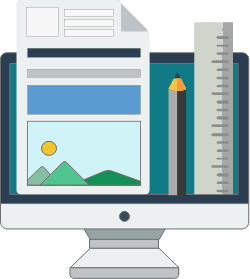 Make perfect newsletters in just a few clicks
great emails and newsletters in minutes and get noticed! You can use the ready-made templates available, or start from scratch and create your own template to use whenever you want, customizing it from time to time.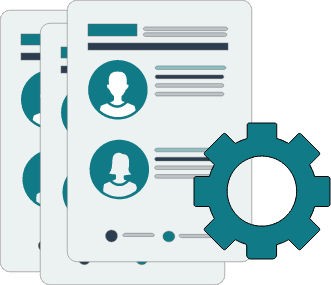 Manage lists and recipients
Indeed, the success of your campaigns depends entirely on the quality of your recipients. With Infomail you have all the tools to create lists, add contacts, insert custom fields, add tags, create segments, including statistics about each list.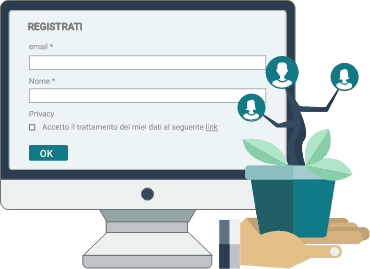 Increase your list contacts
Add sign-up forms to your newsletter on your website-it is the most effective strategy for increasing the recipients of your communications. Infomail automatically creates the form associated with your lists, providing you with the necessary code to copy and paste into your site, complying with GDPR and privacy regulations (double opt-in registrations).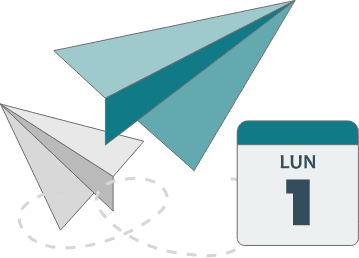 Schedule your email
Sending your email or newsletter is as easy as it gets: Infomail will take care of everything, processing thousands of email addresses per minute and enabling you to reach your recipients with timely communications. If you prefer, you can choose to schedule the time of dispatch, scheduling your messages according to your needs. By sending tests, you can always check the final output of your message.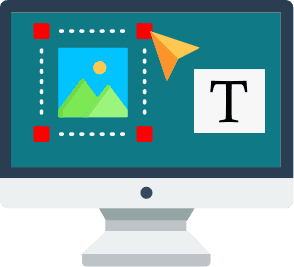 Publish your content with maximum flexibility
Designing a newsletter is really easy: thanks to Infomail's editor, you can modify the layout of your emails, freely format texts, add images, attachments, links, and buttons, to create increasingly engaging communication.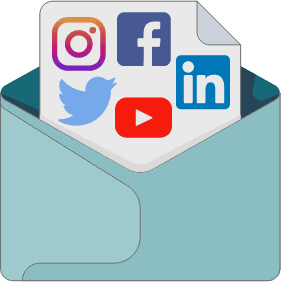 Amplify your message with Social Share and Social Follow
Infomail's new editor allows your email to be shared on social to increase the reach of your messages on the most important social media: Facebook, Twitter, Linkedin, Instagram. In addition, you can use your newsletter as a tool to increase your fans and followers on your social pages.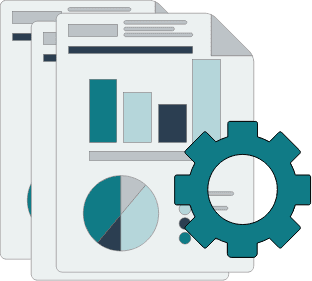 See statistics and reports for effective campaigns
For each email sent, Infomail records data to make detailed statistics available in real time. Through the statistics page you can check your mailing results against opens and number of clicks, right down to viewing who opened or clicked on your email. Also, Infomail handles addresses that cause an error (bounce) and those who choose to unsubscribe. By integrating with Google Analytics you can monitor the traffic generated on your site through your email campaign.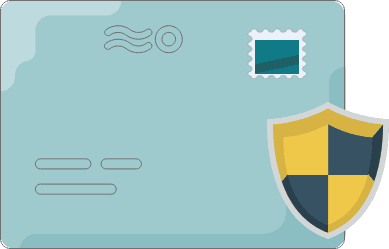 Send emails and newsletters securely
Infomail uses highly reliable cloud infrastructure located in the EU. Your content, images and lists are always available and protected according to the highest levels of security. Infomail also complies with and supports standards in terms of Antispam regulations, adopting a policy of suspending service for users who create spam.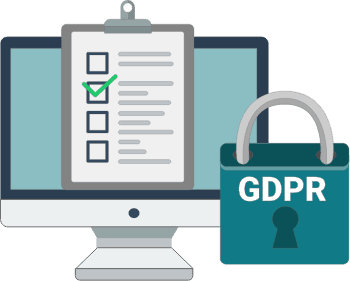 We comply with privacy and GDPR
Infomail treats user and customer data with extreme care and in full compliance with the rules, carefully following the GDPR guidelines. Infomail's customers are the Data Controllers: to agree to use the Infomail platform, Hoplo, the owner of Infomail technology, must be appointed as the Data Controller.
Infomail, the simple and effective email marketing platform.
Free activation, no credit card required. Immediately 500 credits to try.